Hi everyone! With Spring just around the corner, I had the opportunity to work with POP Beauty. What I love best about Spring is bright colors and blooming flowers. POP Beauty actually creates makeup that reminds me of my favorite things about Spring. Looking at all the goodies that Paris and Karla, who work with POP Beauty and YCC Agency sent me, I noticed I was sent all pretty, fun, bright makeup that I can guarantee I will wear all Spring and Summer!
I would like to thank both Karla and Paris for sending over a TON of beautiful makeup products that I just can't stop using! Wait until you read about them below! They are so sweet and answered any question I may have had. I am so grateful for all the makeup they sent, it was so sweet of them, so thank you!
Now on with the review!
Primer:
-Since I am allergic to shea, I wasn't able to try it out, but I actually gifted it to my sister to try out. The primer is their Zero Shine Prime. What this is supposed do is "refine skin texture and smooth out the appearance of fine lines and pores, leaving complexion balanced and protected." This is also supposed to keep your face from shining throughout the day. My sister absolutely loved it! Give it a try!
Highlighter:
-The highlighter/bronze topper I received was the BronzeBeam in Rose Bronze. As a bronze topper, I like to mix all the shades together, but as highlighter, I like to use the first shade in the palette since I have fair skin. I literally feel like I am a glowing goddess when I wear this because it legit shines to mars. I love it! I love the brush that is included and it is super easy to blend out. Also, the texture is very creamy! The rose palette is excellent for spring and summer when I am a bit more tan!
Brows:
-The two brow products I received are the Brow Shape and Shade and Insta Brow Sealer in clear! The colors in the shape and shade palette that I used are the black and dark brown shade since my brows are a dark brown. This is super easy to apply and if you do mess up, it is easy to fix! I love using the brush in this palette as well. I'm the type of gal who never fills in her brows because they are already full, but I do have a spot where it is thin so I like using this in the thin areas of my brows. I like using the brow sealer because it keeps the color intact and keeps my brows in place all day! Love these both!
Eyeshadow:
-The eyeshadow palette I received was the Bright Up Your Life in Bright Delight. I love this palette because I love all the bright colors and the shimmer in the shades. This is perfect for fall! I have no bright eyeshadow palettes in my collection so this excellent that I received this. It completed my eyeshadow collection, for now... because who has too many eyeshadow palettes?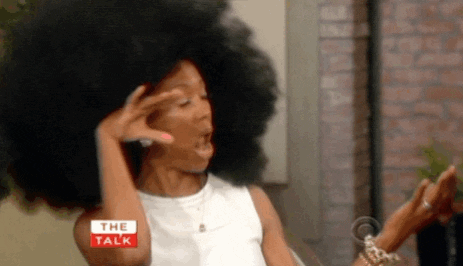 The eyeshadows in this palette are so pigmented and blend out like a dream. Also, they are delightfully creamy to the touch. You need very little, but a little goes a long way! Love this for the spring and summer time!
Eyeliner:
-The eyeliner I received was the Kajal Pen in Inky Purple. What I love best about this pencil eyeliner is that it has a smudger and the actual liner is creamy so it is perfect for sensitive eyed gals. The liner is super pigmented and easy to apply! I love this! I also love how the liner is a dark purple shade so it is good for everyday use.
Mascara:
-I received 2 mascaras but the first one I am going to share is the Peak Performance Mascara in Brilliant Black. What I love most about this mascara is that the applicator is so unique and I have never seen a mascara tip like this before. I was a little hesitant to use this because I didn't know how to use it, but surprisingly, it was SUPER easy to apply. It gave my lashes a great curl and did not clump my lashes! This is my new favorite mascara! If you don't already have this in your collection, you are seriously missing out!
-The second mascara I received was the Lashy Flashy Mascara in Blue Bloom. How I used this in the photos was apply the Peak Performance Mascara on my top lashes and applied this on my bottom lash. This applicator is just like every other one, except, it has different sized bristles on each side. This blue is perfect for Spring!
Lips:
-I received two of their Matte Velvet Lipstix. The two I received were Satin Rose- a nice rosy pink color, and Cozy Crimson- a blue undertoned red. The colors on the website don't do the shades justice. Satin Rose is darker in person and has a hot pink vibe. As for Cozy Crimson, in person, it is much more red and is the truest red I own. The lipsticks themselves are not sticky and does not cling to my dry patches on my lips like other matte lip products. This sits right on top of my lips and are not drying, it feels as if I had nothing on. Love, love, love.
-The other lip product I received was their Permanent Pout in Rouge Red. When I swatched this the first time on my hand, it looked almost like orange to me, but once I tried this on my lips, it was a true red shade. For those folks who have spring flings, this lip product is kiss-proof and long-wearing. When it first applies, it is sticky, but after drying, it is smooth. I love this! It is truly kiss proof!
Thank you for reading and I hope you enjoyed!
Muah <3,
Mia