Glam Skeleton Makeup Look
Muah ha ha!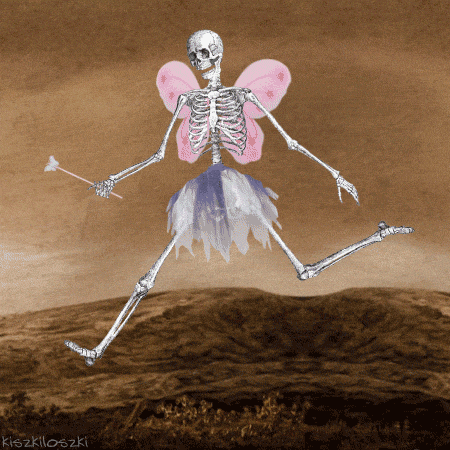 I recently took a poll on my Instagram Stories and the majority of you all said you wanted to see a post on a Glam Skeleton Halloween Look! Tomorrow is Halloween and if your stuck on what to be for Halloween, this makeup look will be sure to wow the crowd! Plus, this look is super easy to recreate and even if you are not a pro at makeup, you can still use this!
Without further a spook, let's get on with the look!
Eyes:
-I started off with eyeshadow primer and grabbed my Morphe x Jaclyn Hill Palette. I went into Enlight and brushed that all over the lid to set the primer. Taking Jada, I brushed this all over my lid bringing it down to my lash line. Then I took Twerk and put that all over the outer "V" of my lid and above Jada on my lower lash line. Then taking setting spray, I spritz my brush and dipped into Pool Party and put that on the inner part of my lid. I then grabbed my eyelash glue and applied some on the middle of my eyelid & created an upside-down V under my eye and added some silver glitter from Nyx. Lastly, I took my Ciate Fierce Flicks Eyeliner & added a wing, then took my Smashbox X-Rated Mascara and applied that on my lashes.
Face:
-Like all my makeup looks, I took the same moisturizer and primer. I then added some Maybelline Fit Me Matte + Poreless Foundation all over my face. Taking my Maybelline Fit Me concealer, I applied this down my nose, forehead, above the inner part of my brows, and chin. Blend, blend, blend. Since I know that I am going to draw and add color to my face, I wanted to add some powder and set my foundation/concealer. Time for the fun part!! I went into Jada once again taking a contour brush, I added some color to my contour area of cheeks and brought that down to my chin. I also added some circles to my temples and the top parts of my forehead. To add some dimension, I went into Twerk and added that to the outer parts of where we just added Jada and blended that out. I also added some under my lips. Taking the circles I made on the temples and top of the forehead, I added some glitter to the middle of the circles to add some glam. For the nose contour, I added Jada from the inner corner of my brows and contoured the way down sides of the nose. Taking more glitter, I added that to the lines we made on the side of the brows with Jada. I went into my Nyx Intense Butter Gloss in Berry Strudel and an angled eyeliner brush, I added that to the top of my nose and added two lines going up from the center.
Lips:
-Taking the same gloss and angled brush, I added some lines going from the top of my lips down, creating 3 on each side plus one line in the middle. Also, I drew a horizontal line to the outsides of my lips bringing my lips outward more. I took a white Rimmel eyeliner pen and added white teeth in the middle of each of the purple lines we just made. To add some more glitter, I added some to the horizontal lines coming out from my lips.
Thank you for reading and I hope you have a spooky Halloween tomorrow!
Mwah <3,